We can resolve and settle all of your tax problems...Federal, State and/or Local.
Our fees are reasonable and discounts are available, in most cases.
Please call or e-mail us to arrange for a FREE consultation to discuss your case.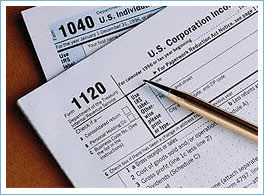 Steven J. Jozwiak, Esq. LLM
Member, US Tax Court

Address
Suite 300
601 Longwood Avenue
Cherry Hill, NJ 08002

Phone
Main: 1-856-661-1822
Fax: 1-856-661-1833

Email
steve@jozwiaklaw.com
jozco@aol.com
Please feel free to browse our website, which is filled with informative and accurate tax information. If you have any questions or need help with your taxes, we are here for you.